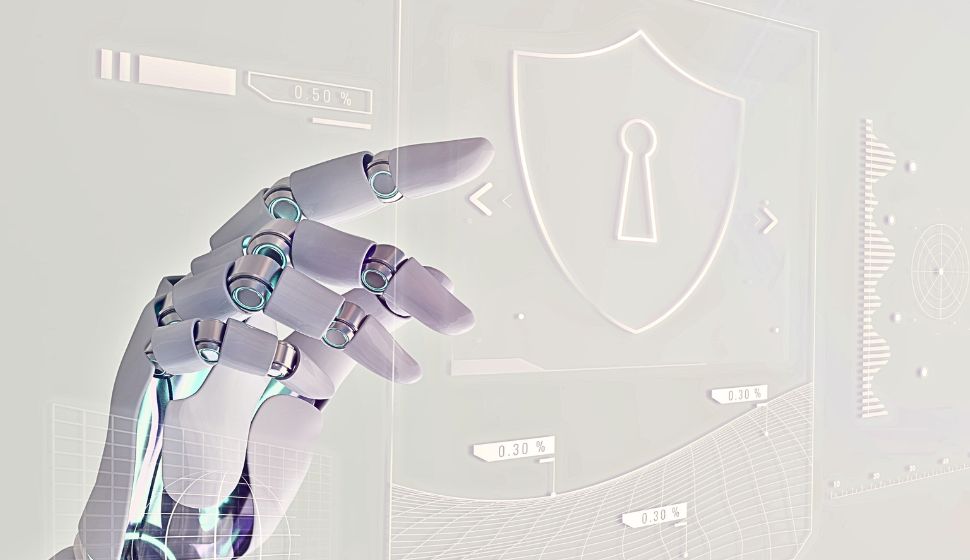 AI and Cybersecurity: How Artificial Intelligence is Revolutionizing the Field and Its Implications
Artificial Intelligence (AI) has made significant strides in the field of cybersecurity, revolutionizing how organizations protect their systems and data. With AI's ability to analyze large amounts of data quickly, identify patterns, and adapt to new threats, it has become a valuable tool for cybersecurity professionals. In this blog post, we'll explore how AI is transforming cybersecurity and its implications for the future.
AI in Cybersecurity: An Overview
AI can be used in several ways to enhance cybersecurity. One of the most significant applications is in threat detection and prevention. AI algorithms can analyze network traffic and identify suspicious patterns that might indicate a cyber attack. This is particularly useful for identifying new and emerging threats that traditional security measures may miss.
AI can also be used in incident response. In the event of a security breach, AI algorithms can help identify the source of the attack, minimize the damage, and prevent future attacks. AI can also help automate routine security tasks, such as patch management, freeing up cybersecurity professionals to focus on more critical issues.
AI and the Cybersecurity Skills Gap
One of the biggest challenges facing the cybersecurity industry is a shortage of skilled professionals. According to a recent report by (ISC)², the global cybersecurity workforce needs to grow by 145% to meet demand. AI can help bridge this gap by automating routine tasks and providing valuable insights that can help cybersecurity professionals work more efficiently.
However, AI is not a replacement for skilled cybersecurity professionals. While AI can help automate routine tasks, it is still necessary to have trained professionals who can interpret and act on the data provided by AI algorithms. Moreover, AI itself is vulnerable to attacks, and cybersecurity professionals are needed to protect AI systems from malicious actors.
The Negative Impact of AI in Cybersecurity
While AI has tremendous potential to enhance cybersecurity, it also has the potential to be used maliciously. Hackers can use AI to create more sophisticated and targeted attacks, such as deepfakes and social engineering attacks. They can also use AI to bypass security measures and evade detection.
Nevertheless, BlackBerry's research results also revealed that the majority (82%) of IT decision-makers plan to invest in AI-driven cybersecurity in the next two years and almost half (48%) plan to invest before the end of 2023. This reflects the growing concern that signature-based protection solutions are no longer effective in providing cyber protection against an increasingly sophisticated threat.
According to a recent report by the Center for Strategic and International Studies, AI-enabled cyberattacks are likely to increase in frequency and sophistication in the coming years. The report also states that the cost of cybercrime will reach $6 trillion annually by 2021.
Conclusion
AI is transforming the cybersecurity industry, providing valuable insights and automating routine tasks. It is helping bridge the skills gap and enabling cybersecurity professionals to work more efficiently. However, it is essential to be aware of the potential negative impacts of AI in cybersecurity and take measures to protect against them.
As AI continues to advance, cybersecurity professionals must stay ahead of the curve and continue to develop new strategies and tools to protect against AI-enabled attacks. It is an exciting time for the cybersecurity industry, and AI is set to play a significant role in shaping its future.
References:
"AI and Machine Learning in Cybersecurity Study" Ponemon Institute, 2017
"Artificial Intelligence and Machine Learning in Cybersecurity" CSIS, 2018
"Global Information Security Workforce Study" (ISC)², 2018
"The Cybersecurity Workforce Gap" Cybersecurity Ventures, 2019
"Cybersecurity Jobs Report" Cybersecurity Ventures, 2020
"The Cost of Cybercrime" Accenture, 2020
ChatGPT May Already Be Used in Nation State Cyberattacks, Say IT Decision Makers in BlackBerry Global Research February, 2023
---
Edited by: Youssef Sedra – eduCYBER Sàrl AI Intern
Image by rawpixel.com on Freepik